About Our Site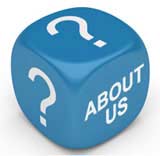 HowToDetox was formed to offer a unique reference point on comprehensive detox advice and information.
Detox is a much debated topic, and with so much conflicting information available all over the internet, it's hard to know what's what.
Do you wonder what detox is all about, or are you a seasoned fan in search of something a bit different? Whatever's got you curious, the chances are we were too, so we've done the research for you.
HowToDetox is a great selection of features and articles designed to help guide you to cut through the confusion and decide whether a detox is right for you.
Our enthusiastic and experienced experts bring you facts and ideas, including the good, the bad and the ugly, to help you find out about the benefits and drawbacks of the various types of detox available.
We tell you what's on and off the menu during a detox, how to make your own great-tasting juices and what you can expect from your body and mind. We also address 'the science bit' and tell you how, with healthy eating and exercise, you can make detox part of everyday life.
From safety issues around supplements to tempting treatments, we tell it like it is to ensure you can make an informed and comfortable decision. From health to self, we've got it covered!

Related Articles in the 'Site Information' Category...