What is a Detox Treatment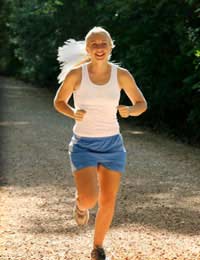 Detoxification is widely regarded as a great way to cleanse your system free of toxins taken in through our food and our environment. There are many ways to detox, from diet and exercise, to massage and other therapies, and put simply a detox treatment is any combination of these methods. We take a look at some of the popular detox treatments available today.
Food fad
We can all follow a simple detox diet of sorts at home by sticking to whole and fresh foods and drinking plenty of water, but many people follow strict, regimented detox food plans at least once a year. There are various plans available, including those that feature only raw foods, fasting or soups. Though you are unlikely to come to any harm from a short term detox it's a good idea to talk to your GP before you embark upon any sort of restrictive eating plan.
Sweat and cheers
If you've got your eating plan taken care of you might want some other ideas to round out your detox treatment. Why not add in some gentle exercise? This is the best way to put a rosy glow back into tired skin and will enhance the effects of your detox diet by getting your body moving so that it can better pump blood and oxygen around your system. At the same time toxins leave the body through sweat glands. You'll probably lack energy if your diet is severe, so take it easy. Walking or yoga are both good ways to get you moving during a detox.
And relax
With the diet and exercise boxes ticked you'll probably be feeling pretty pleased with yourself. Our busy lifestyles can often leave us lacking willpower and energy so if you've got this far why not book yourself a detox massage to help you relax? Massage is another way to encourage the body to cleanse itself of toxic waste, and many people find they feel a little run down the following day while toxins flow through and out of the body. You'll be advised to drink plenty of water to encourage this process and help it along.
Pills and potions
Alongside these easy detox methods sit the various treatments available from chemists and health food stores. Expert opinions about such products vary but providing you educate yourself about what you are putting in and on your body, you shouldn't find yourself in trouble. From detoxifying food pads to drinks and pills, it's a good idea to view these treatments with some cynicism, and remember there's no substitute for a great diet and lots of fresh air and exercise.
Detox treatments are really whatever you make them, whether that's a simple fresh food diet, a monthly massage or a week-long retreat. The important thing is to make sure you're living a generally healthy lifestyle, at least most of the time, and don't worry if you fall victim to the occasional cake or bottle of wine. That's what detox diets are there for!
You might also like...