The Lemon Detox Plan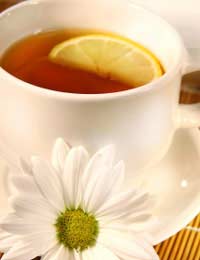 A favourite among celebrities, The Lemon Detox is probably the most extreme diet you will come across. If you've tried a traditional detox and found it restrictive, prepare to be amazed!
Tree-tox
Although it's called The Lemon Detox, the main element of this diet is Madal Bal Natural Tree Syrup. As if that's not enough to have you reaching for a chocolate bar, the syrup, mixed with cayenne pepper, lemon juice and water, is the only 'food' permitted whilst on the most extreme form of this diet.
Famous And Famished
Despite the strict and frankly odd nature of The Lemon Detox, it's a diet that's stood the test of time, having been followed by celebrity and civilian alike for over thirty years. Unsurprisingly the main advantage for lemon detoxers is weight loss. Other benefits match those of a traditional detox diet: more energy, healthier skin and immune system and a reduction in body toxins.
Nil By Mouth
The strictest version of The Lemon Detox advocates ingesting nothing but the Madal Bal mixture for around two weeks. Although no food is permitted on this detox diet, you may drink as much of the mixture as you wish. It's no surprise that dramatic and fast weight loss results from this plan, with many followers shedding well over a stone during the two week period.
The Lowdown
Lemon Detox fans claim that the syrup mixture contains all the nutrients your body needs to stay healthy for a short period of time, but many health experts disagree wholeheartedly with such extreme calorie restriction. The Lemon Detox is effectively a crash diet, and as we all know, the faster we lose weight, the faster we tend to put it back on. Following The Lemon Detox to the letter, you'll probably only ingest a maximum of five hundred calories each day.
Nutrition In Question
As well as being extremely low in calories, the nutritional value of The Lemon Detox is also questionable. Any diet that encourages the elimination of whole food groups should be approached with caution, and this one is a great example. It's not hard to work out that drinking only a mixture of water, lemon juice, cayenne pepper and tree syrup will mean you miss out on a whole range of vitamins, minerals, not to mention protein and the fibre our bodies require to keep our digestive systems working efficiently.
Energy Crisis
Dropping your calorie intake suddenly and for a prolonged period will not only mean you're hungry, but you'll probably be thoroughly miserable, too. Extreme deprivation coupled with crashing blood sugar levels will leave you grumpy, shattered and unable to concentrate. Not a great recipe for success.
If you're determined to give The Lemon Detox a go, and plenty of people are, make sure you follow the plan for only a short time. Beware of getting hooked on the weight loss associated with this diet, and remember that if you want to try a detox, there are many more sensible and enjoyable diets offering the same body benefits.
You might also like...