What is Ayurvedic Detox?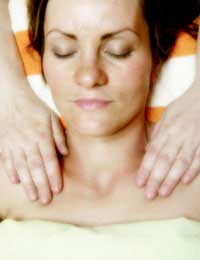 Ayurveda, literally translated as 'knowledge of life', is an ancient philosophy and traditional medicine that hails from India and has become popular as an alternative therapy in the Western world. Find out how Ayurveda can help with detox, and what this 3000-year-old thinking could do for you.
The Basics
Ayurveda is concerned with the body's harmony with the natural world, encouraging a lifestyle that works with, rather than against nature, and aligns with our life stage and environment. The treatments in Ayurvedic medicine are varied and plant-based, with massage, yoga and meditation playing big parts in the promotion of general wellbeing. Ayurveda is suitable for all ages and lifestyles, and is said to have many health benefits.
New Beginnings
Newcomers to Ayurveda quickly realise that this is not a one size fits all approach to health and wellbeing. Ayurveda recognises that everybody is different, requiring unique, tailored diagnoses. An initial consultation will consist of many questions regarding lifestyle and personality, and from this a practitioner will determine a person's Ayurvedic constitution, or 'dosha'. This will dictate diet and treatment, revolving around the health of the digestive system, which influences the overall state of the body and mind.
What A Treatment
Perhaps the best known Ayurvedic treatment, a Panchakarma massage is often prescribed to help detox the body. The massage oils and herbs are tailored according to the determined dosha, and the treatment is carried out using a combination of massage and steam to allow penetration of the hot oils into the skin. Not only is a Panchakarma treatment relaxing, it also stimulates the lymphatic system and is said to promote the body's natural healing abilities.
Digestion Question
Ayurvedic treatment focuses on correcting disharmony in the digestive system, and in addition to massage, herbal products are also recommended. Tailored to the dosha, herbs will be prescribed to balance whatever condition is presiding in the body and causing imbalance.
Food Facts
According to Ayurvedic thinking, food is not simply a food. Depending on what is being eaten, by whom and how much, food can be a nourishment or a poison or even a medicine. An Ayurvedic diet is very similar to a traditional detox diet, recommending abstinence from such foods as red meats and processed meals. Ayurveda advocates eating for your particular dosha and consuming healthy foods that are in season.
Breathe...
While Ayurvedic medicine takes care of the body, yoga is thought to take care of the mind, and the two go hand in hand. Detoxification of the mind is every bit as important as physical detox, with many imbalances and complaints within the body being influenced by the condition of the mind. If you're feeling stressed and unable to relax, your natural detox will not work at maximum efficiency. Yoga helps to harmonise thinking and centre the mind, and it's also a perfect relaxation activity.
Ayurveda is a complex and fascinating subject and it's well worth getting to know the principles to see how you might apply them to your life. A detox is about ridding the body and mind of waste and impurity, so why not take the opportunity to feed your mind with a new philosophy at the same time.
You might also like...