How to DIY Detox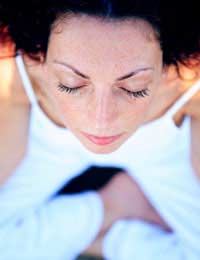 A do it yourself detox is an easy way to balance the principles of a strict detox diet with the flexibility of everyday life. By following the basic detox rules, your diet will be kind to your body without being so restrictive that you lose the will to live!
The Good
Whatever your lifestyle, increasing your intake of fresh, whole foods is easily achievable. Chemical-free organic produce is best, albeit more costly, but you can compensate by saving money elsewhere in your supermarket trolley. Stock up on fruit and vegetables, whole grains, legumes and fresh fish. Food should be as close to its natural state as possible so that you can be confident it contains the greatest number of essential nutrients. Meat, poultry, dairy and eggs are banned on a traditional detox diet, but if that's too strict for you, permit yourself to eat organic chicken and natural live yoghurt.
The Bad
In addition to meat, eggs and dairy produce, leave any processed foods on the shelf. That includes ready meals, readymade sauces, crisps and chocolate, to name a few, so get ready to save some money. Also remove salt, sugar and refined foods from your diet – white pasta and rice are two examples. Most foods you buy readymade can be prepared easily from scratch using delicious fresh ingredients. Just set aside a little more time or prepare ahead to fit in with a busy schedule.
The Ugly
Nicotine and alcohol must be banned during your detox. Both substances are poisons that our bodies struggle to process, and we are all too familiar with the long term dangers of both. A break from drinking alcohol and (ideally) a permanent end to smoking will leave you feeling and looking infinitely better, inside and out. Do your body a big detox favour and ditch them.
Drinking Games
Don't be tempted by fizzy drinks during a detox, even the diet varieties can be full of caffeine and artificial nasties. Give tea and coffee the heave-ho, too and stick to water or sugar-free juices. Get creative and try making your own juices and smoothies for a satisfying and tasty way to add more fruit to your diet. Water will be one of the mainstays of your plan. Drink around eight glasses or two litres of filtered or mineral water every day for more energy and to keep your blood circulating efficiently.
Movers and Shakers
Get moving whenever possible. During the early days of a detox you might only feel like doing gentle physical exercise, but long term try to build thirty minutes of cardiovascular fitness into your daily routine. Not only will you help your natural detox process by getting the blood and oxygen pumping around your body, but you'll tone up and feel better mentally, too.
Mind Matters
Yoga or similar disciplines will help to clear your mind and leave you feeling balanced and happy. Feeling stressed or on edge really can affect your health, so remember to take some time to pamper your brain as well as your body.
By following a few simple guidelines you'll be well on your way to a long term lifestyle change, rather than a quick fix detox. Changing some habits for good will help you to keep toxin build up to a minimum and give your body what it needs to eliminate toxins naturally, every day.
You might also like...