Detox to Cleanse Your Body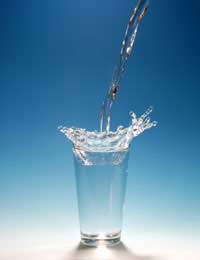 Help your body to work its natural detoxification magic with a detox diet designed to clear and cleanse your system, and eat your way to better physical and mental health and great looks!
Body Works
Due to the increase in the number of contaminants with which we come into contact, the organs in our bodies responsible for waste elimination are having an increasingly difficult job. The lymphatic system, liver, kidneys, lungs, skin and intestines work naturally and very efficiently to cleanse our bodies of toxins, but when they become over burdened progress can slow right down, leading to a range of symptoms from tiredness to illness.
System Overload
Toxic overload can come about when we ingest too many pollutants, whether through our diets or the air we breathe. Pollution, pesticides, food additives, nicotine and alcohol are just a few of these contaminants that, over time, our systems struggle to process. By re-thinking our lifestyles, including diet and exercise habits, we can help cleanse ourselves from the inside out, helping our natural waste elimination process to work.
Food...
Where food is concerned, the fresher, more natural and whole, the better. That means choosing pesticide-free organic produce where possible, and upping our intake of fresh fruit and vegetables, while reducing or eliminating some other foods altogether. Processed and refined foods don't help us in the war against waste, so leave them out of your supermarket basket. Some experts recommend the wise rule of rejecting anything that didn't swim, fly or grow naturally.
...and Drink
Water is a key element in the detoxification process, and it's essential that we drink enough to keep our organs happy, with only what's left over being delivered to our skin. To keep your face looking fresh, aim for eight glasses of water every day, or around two litres. You'll have more energy as a result, and your system will have what it needs to keep blood and body healthy.
Radical Change
By increasing the amount of fruit and vegetables you eat you'll be helping to fill your body with antioxidants, in turn preventing diseases of the heart and slowing the progress of serious illnesses like cancer. Antioxidants prevent free radicals in our bodies from damaging cells where they get lodged as a result of poor detoxification. Since we cannot make our own antioxidants, it's important to ensure you eat at least your five a day.
Help Yourself
By cutting out alcohol and nicotine you really will be doing your body a detox favour. You'll feel the benefits almost immediately and allow your natural contaminant elimination to work more efficiently. Caffeine, too, should be banished on a detox diet – why not try hot water with a squeeze of lemon instead of your morning caffeine fix? It'll give your liver a very good start to its day's work.
A detox diet does take some discipline, but even if you can't find the dedication to stick to one entirely, it's a great idea to adopt some of the dietary principles for life. You'll see and feel a real difference, and your body will thank you for it.
You might also like...