Detox Dos and Don'ts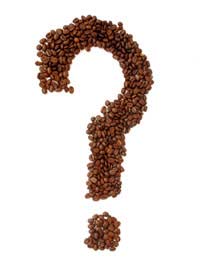 If you are trying a detox diet for the first time, it's helpful to know some general dos and don'ts to guide you through your plan. Keep these tips at hand so that you can refer to them whenever you need to.
Detox Dos
Ditch That Morning Cuppa
Caffeine is off limits during your detox! Instead try a liver-loving cup of hot water with a squeeze of lemon. Be generous with the lemon juice – half a squeezed lemon is about right to wake up your liver every day. It will take some getting used to, but this zingy drink will encourage clearer skin and get your whole system started each morning.
Drink Water
We all know we should be drinking eight glasses of water every day, but how many of us actually do? One of the easiest and most effective detox methods, drinking sufficient water is critical, as your body relies on it for almost everything it does. It's worth noting that your skin only benefits from water that hasn't been needed elsewhere in your system, so ensuring you drink enough means you'll give yours a boost, as well as speeding up your metabolism.
Go Organic
If your budget allows, buying organic foods means you'll skip some of the artificial additives and pesticides that lead to toxin build up within your body. If you don't do anything else, try to buy organic fruit and vegetables, and eat them raw as often as possible to maximise your intake of healthy vitamins and nutrients. Cooking kills lots of the goodness in fresh food, so try to go 'au naturel' during your detox.
Not All Vegetables Are Created Equal
The greener and leafier, the better! Try to build them into your diet wherever you can, and boost your body with even more nutrients, and protect it from cancer at the same time. Some of the ones to watch are spinach, broccoli and chard, but try to vary your selection for the biggest benefits. If you cook your vegetables, steam them for maximum vitamin retention.
Put More Whole Foods on your Plate
Not to be confused with organic, whole foods have not been processed or refined, and as such will typically have a short shelf life. The buzz words are 'unprocessed' for fruit, vegetables, meat, poultry and fish, and 'unpolished' for rice and other grains. These foods will usually not contain added salt, sugar or 'bad' fats.
Get Out More!
Exercise gives your system a lift, encouraging the blood to pump around your body and breathing oxygen into all those little cells. During your detox you may not feel like doing anything vigorous, but getting out in the fresh air for a walk is one way to get yourself moving, both inside and out. Remember that a detox should benefit your mind as well as your body, so try yoga or meditation for greater mental clarity.
Detox Don'ts
Don't Smoke Or Drink Alcohol
You'll only be undoing the good work going on within. Nicotine and alcohol are poisons, so stick to water, herbal teas and raw juices.
Avoid...
Sugary, refined, processed foods along with those containing trans-fats. Yes, among other things, that does mean chocolate, cooking sauces, takeaways and bread! Remember that a detox diet focuses on natural, fresh ingredients, so if a food hasn't grown, flown or swum, leave it on the shelf.
Ditch Dairy
Dairy products are thought to put extra pressure on the liver, and can also lead to stomach upsets in lactose intolerant people. During your detox, avoid dairy, and try switching to alternatives as part of a bigger lifestyle change.
Calm Down
Try not to be affected by stress during your detox. When we feel stressed or edgy, our bodies release greater amounts of the hormone cortisol, which at high, long-lasting levels can lower immunity and increase blood pressure. Find a relaxation method to suit you and make time to wind down; it really could be a life saver.
The don'ts of a detox mainly concern foods to avoid during your plan. The list is extensive, particularly if your detox is a strict one, so do your research before you begin and banish 'banned' foods from your kitchen.
You might also like...