The Downsides of Detox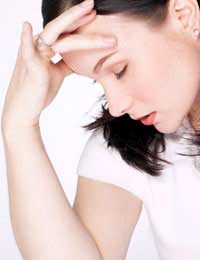 Although a detox should leave you feeling and looking fantastic, there are some notable downsides to embarking upon a detox diet, especially if yours is particularly strict.
Off Your Eggs
Eggs, cakes, crisps – you name it, if you're on a detox diet, deprivation can feel like the name of the game. Suddenly cutting out all your favourite treats, and even most of the foods you might not have considered 'naughty', sends your brain and body into something akin to a rather bad mood. Everyday life can be quite enough of a battle, without the deprivation of a glass of wine or a piece of chocolate at the end of a long day.
No Laughing Matter
Following an impractical detox regime can significantly affect your social life, and, if you entertain at work, it can even impact on your job. Client dinners or meetings with friends at your local pub take on a different feel altogether, as 'No' becomes your buzz word. Try to schedule your detox at a conveniently quiet, undemanding time, but be prepared for it to change more than your diet.
Sick And Tired
During the initial stages of a detox, it's very likely that you'll feel unwell, unhappy and generally ready to call it a day. This is natural, it's your body's way of telling you your detox is working, but that doesn't make feeling irritable, fluey and tired any easier to bear. Warn those around you that you're feeling below par, and be nice to yourself. This stage won't last for long.
Money Matters
While it's true that you can spend as little or as much on a detox as you wish, there's no escaping the fact that organic food is relatively expensive, especially when you're living on it and nothing else. The benefits of eating fresh, natural ingredients are widely appreciated, but it can be hard to justify the expense, especially if you've bought supplements and vitamins to complement your detox. If cost is an issue, remember that by cutting out alcohol and convenience foods, you might not actually be spending as much as you think.
Sliding Scale
Although weight loss is often the welcome product of a detox diet, it shouldn't be your primary aim. Of course, if you cut a lot of fat and sugar from your diet, you will shed pounds, and you'll probably be less bloated as your body detoxifies, but the downside here is that detox diets are short-term, and so are the benefits. Similarly to a crash diet, when you switch back to your usual lifestyle, your figure will soon follow suit. To maintain weight try to adopt some of the more practical principles of detox everyday, and think of it as the catalyst for a lifestyle change.
Like most things in life, detox has its downsides and impractical elements, but being mentally prepared for them means you will know what to expect. Detox fans will tell you that these drawbacks pale into insignificance when compared to the huge benefits associated with such a regime, but still, it pays to be informed before you begin.
You might also like...