Detox in the News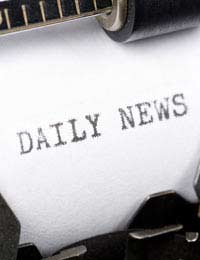 Detox plans crop up in the news on a frequent basis, with most reports focusing on the lack of scientific evidence in support of detox products. The latest findings are more conclusive, stating in no uncertain terms that we are wasting our money. Having tested many of the detox products on sale, experts have found that claims made by patches, supplements, lotions and potions have no scientific grounding.
Prove It!
If you are keen to try a detox plan which includes supplements or other products, make sure you do your research thoroughly. It's essential that you know what's going into and onto your body, and it's also important not to throw money away on a product that won't work. Check packaging for evidence from the manufacturer that what you're putting in your basket will make an actual difference to your body.
Cleanse and Clear
Many cleansers claim to have detoxifying properties, but don't confuse this with a simple ability to remove dirt. Experts have observed that some manufacturers label their cleansing products as 'detoxifying' with absolutely no supporting evidence. Again, always check these products for evidence before you try them, and make sure you know what you're putting on your skin.
Vital Vitamins?
The debate around the use of vitamins rumbles on. Some experts say that eating a healthy diet rich in fresh fruit and vegetables will provide us with all the vitamins we need; whereas others claim that it's impossible to get high enough levels of vitamins and minerals from food alone. The key is to research properly before you begin to add any supplements to your diet, being particularly careful if you are taking prescription medication.
Forbidden Fruit
If you want to detox but have been put off by the latest evidence, why not just detox the natural way? Giving your diet and lifestyle an overhaul will have undeniable benefits that all experts applaud. Take alcohol, nicotine, caffeine and processed food out of your diet altogether, and banish refined food, bad fats and sugar. Not only will your shape change, but you might find your mental agility improves too.
Au Naturel
It's not all bad news – rethinking your diet means you'll have lots of room for fresh, whole foods packed with goodness to get your body operating at maximum efficiency. Replace hot, caffeinated drinks with hot water and a squeeze of lemon and swap sugar for natural sweeteners like honey. Once your diet's on track, think about overhauling your exercise regime. Try to make time for thirty minutes of aerobic exercise every day, and enjoy the feeling of your body pumping!
Providing you are clued up and confident that what works for you does, in fact, work; detox products aren't going to do any harm. The important thing is that you're not fooled by false claims. If in doubt, stick to the natural method and enjoy the change it makes to your lifestyle. A successful detox might even convince you to make some permanent changes, and there's no expert on earth who wouldn't agree that's no bad thing.
You might also like...