Is it Safe to Detox?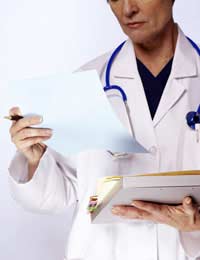 Detox diets provoke much debate among nutritionists and medical experts, with opinions varying hugely. Before you undertake a detox diet, it's a good idea to make sure you know what's safe and what's not, and where to draw the line.
Short And Sweet
Most experts agree that over a short period of time, a detox diet will not do you any harm. However, there is no scientific proof that you'll benefit from a detox either. If you believe your body feels better from a detox, go ahead, but restrict yourself to a short, safe plan. Over time, severely limiting your diet can deprive your system of essential nutrients, leading to fatigue and a weakened immune system.
Weight And See
Detox diets are not recommended for weight loss, though you will lose weight as a result of your plan. Many experts warn that the deprivation associated with a detox diet can be dangerously addictive, especially as the body will shed pounds fast. The best and safest way to lose weight is to eat healthily and exercise, so if a slimmer figure is your goal, opt for a lifestyle change, rather than a quick fix.
Proceed With Caution
Detox detractors argue that the increased water intake of a detox plan, together with sharply reduced ingestion of salt, can lead to serious health illness. Water intoxication, or hyperhydration, where the body's salts become dangerously diluted, can land you in hospital and in extreme cases can even cause death. Drinking around eight glasses of water a day will help to keep your body perfectly happy and healthy.
Digestive Drama
If you are considering complementing your detox diet with specially formulated supplements, be cautious. These supplements very often contain laxatives, with the intention of clearing your digestive system of built up waste. Care should be taken when using laxatives – quite aside from their unpleasant consequences, increased fluid loss can lead the body to become dehydrated. If you decide to take supplements, be very aware of their contents, and always do your research.
Extreme Measures
As a general guide, if you come across a detox diet that sounds extreme or very unusual, the likelihood is that it's not going to do you many favours. Elimination or reliance on one particular food or food group should alert you to thoroughly investigate the supposed benefits of that plan, and if necessary, seek medical advice to ensure that it's safe to follow. Remember that no diet warrants putting your health at risk.
Get Advice
If you are thinking about beginning a detox plan that lasts longer that a few days, or advocates significantly changing your diet or lifestyle, it's a great idea to have a chat to your GP before you start. Whatever your goals, your doctor can help you to devise a plan to help reach them, and can explain the effects, both positive and negative, that your chosen detox might have.
The healthy eating aspects of a detox diet will benefit most of us, so don't be afraid to give one a try. Just beware of those that sound too good to be true. They probably are.
You might also like...