Detox: Frequently Asked Questions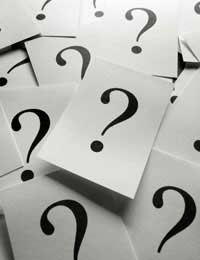 Detox can be a confusing and sometimes controversial subject. Before you embark upon a detox plan of your own, make sure you know what detox can do to help you.
What Is Detox?
Detox is an abbreviation of detoxification, and is the term we use for the body's natural toxin elimination process. As we go about our daily lives we take in toxins from the environment, the majority of which we ingest through our diet. Pesticides, additives, alcohol, nicotine and processed, refined food are just some of the toxins that our systems need to process.
A detox helps the body to clear any build up of these toxins, giving us more energy and improving our general wellbeing, and enabling us to better manage future toxin removal.
Why Should I Detox?
A system clogged by a build up of toxins can mean we feel lethargic, sleepy and become susceptible to illness. If you've consumed excessive amounts of alcohol or unhealthy food over a period of time, the chances are your body will be crying out for some TLC.
A detox diet means cutting out the bad and upping your intake of fresh, organic food and water in order to give your body the required amount of vitamins and nutrients. Additionally, exercise will help to kick start a sluggish system and help your body to speed up its natural waste elimination process.
How Long Should A Detox Last?
Detox plans are generally short-term, with most lasting from two days to a month. When your detox is complete, try to adopt some of its healthy eating and fitness principles on a permanent basis and change your lifestyle for the better. Doing this will keep your body in tip-top condition, rendering future detox unnecessary.
Does Detox Cause Side Effects?
Initially, yes, you may feel unwell. In the beginning phase of a detox your body is working hard to cleanse itself from within, as well as getting used to being deprived of certain substances that you've cut from your diet. Sugar and caffeine withdrawal may lead to headaches, and it's likely that you'll feel tired and generally run down as your system adjusts.
Other complaints include digestive upset, mood swings, irritability and cold-like symptoms. These side effects are temporary, and at the completion of your detox you should feel and look the best ever.
What Are The Benefits Of Detox?
Detox fans claim that a healthy, cleansed internal system is mirrored on the outside. The condition of hair and skin is improved, and you should have bags of energy for life. Other benefits include less sensitivity to allergies, greater resistance to illness, weight loss and even increased libido!
Who Should Detox?
Most people can benefit from some form of detox. If you feel sluggish or tired, even small changes to your lifestyle can make a big difference. Make sure you consult your GP before undertaking any form of detox that will significantly change your diet.
Who Shouldn't Detox?
Certain groups of people should be cautious where detox is concerned. If you fall into any of the following categories, make an appointment with your GP to discuss your goals.
Eating disorders
High blood pressure or cholesterol
Genetic illness
Terminal illness
Kidney problems
Anaemia
HIV/AIDS
Thyroid illness
Cancer
If you are pregnant, breast feeding or under sixteen years old, it is not advisable to begin a detox diet.
Is Detox Expensive?
Definitely not! Although there are many detox supplements available to buy, many experts believe they are not warranted. A DIY detox including good quality, fresh food and vitamins will cost only as much as you wish to spend, and will be just as effective. Indeed you'll probably find yourself spending less than usual – remember that alcohol and convenience foods are off limits!
As is always the case when a topic causes much debate, much of the information regarding detox can conflict. Before you begin your detox, do your research and make an informed first step on the road to looking and feeling amazing!
You might also like...