Ways to Detox the Mind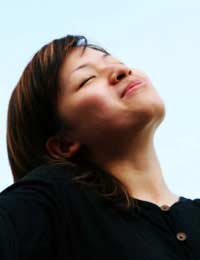 If you're planning a detox for your body, don't forget that your mind will benefit, too. Stress, modern technology and a twenty four hour, seven days a week lifestyle can all conspire to leave you feeling emotionally off colour.
Breathe In...
Deep breathing is thought to have a range of emotional and physical benefits. Being conscious of your breathing, making sure you use all of your available lung capacity with each breath, can help to melt away stress by bringing about deep relaxation. Deep breathing will help you to better control your emotions, meaning stressful or high pressure situations are easier to bear and take less of a toll on your wellbeing.
...And Out
A great way to detox your mind is to get outside in the fresh air. Try to find an activity that takes you back to your childhood – kick up leaves on an autumn day, or simply find a sunny spot where you can relax with a good book. Don't think of this as time when you should be doing something 'useful'. Time out like this is important, and will help to energise and clear your mind of troubles. Laughing with friends is a brilliant way to get those mental clouds to lift, with laughter being fantastic therapy for the mind.
Switch Off
Today we are all extremely reliant on modern technology. If you can't remember the last time you switched off your mobile phone or PDA, now is a good time to remember what life was like before we were on constant call. Checking emails during the night, working long hours and tight deadlines will rob your of precious 'me' time, and relaxation can soon become a long-forgotten luxury. Turn off the TV too, enjoy some time away from gadgets and focus on what actually brings you happiness.
A Tidy Mind
If your surroundings are chaotic and confused, it's likely that your mind is feeling that way too. If you struggle to concentrate, or find it hard to make simple decisions, taking some time to de-clutter your environment will really help. Streamlining your desk and your home will allow your mind to rest easy, leading to increased productivity and lowered stress levels. Bring energy and vitality to your surroundings with plants, and focus on their calming colours when you feel mental fog descend.
Stretch Yourself
Exercise is a fantastic way to detox a tired mind. The release of endorphins will boost your mood long after your gym session is over, and by exercising in the morning, you'll feel energised and alive throughout the day.
For a balanced fitness regime, add a yoga class to your timetable. Combining beneficial deep breathing techniques and stretches, yoga relaxes the body and focuses the mind inwards.
Different things bring happiness to different people, but a universal truth is that a tired, stressed mind finds it more difficult to enjoy everyday life. If you feel that your mind could benefit from a mood boost, why not devote some time to the most important person in your life. You.
You might also like...